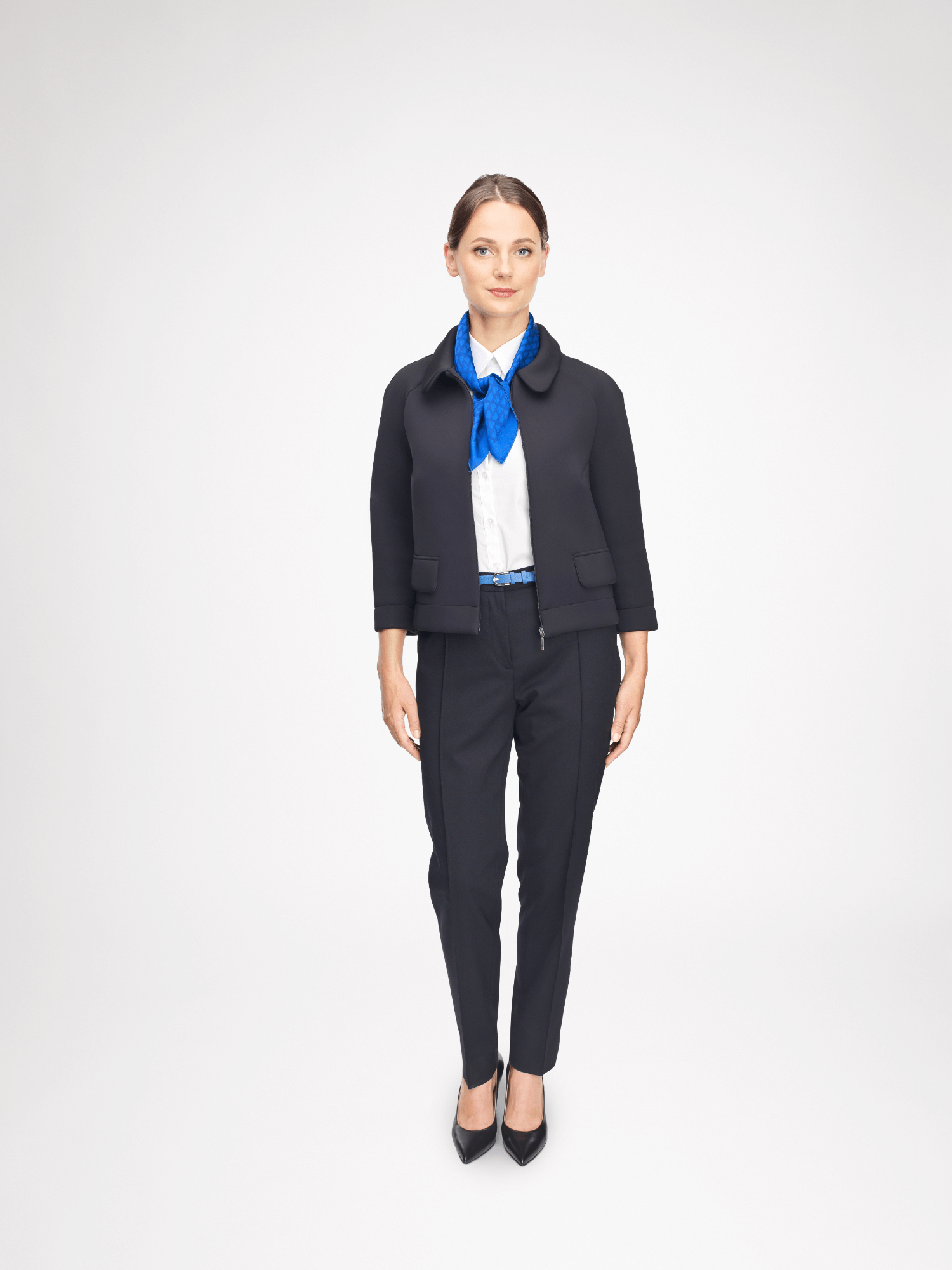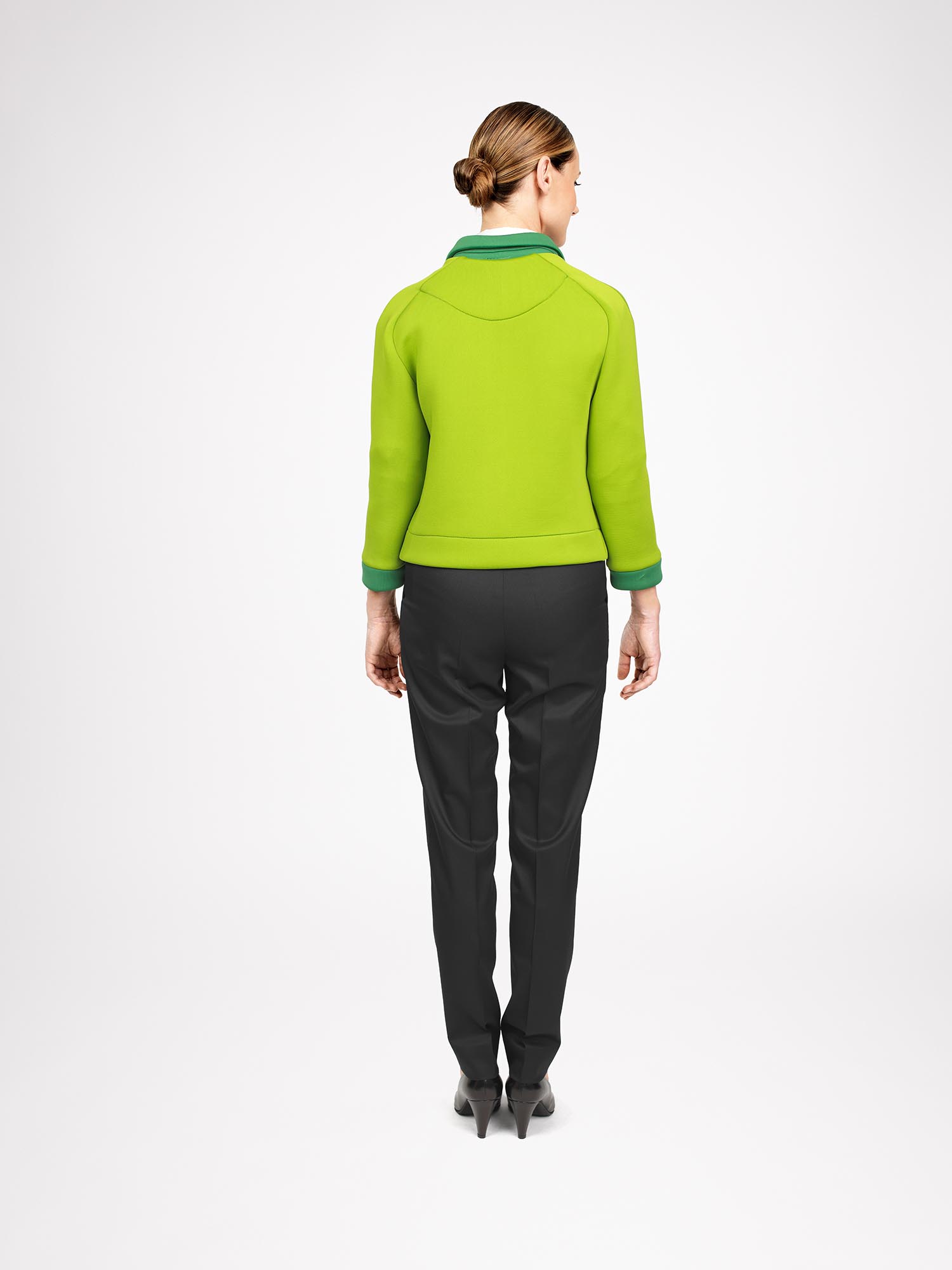 Neoprene jacket with round collar
A straight silhouette, short, neoprene jacket. The exclusive details are the regular-cut sleeve and the round collar. Length: 46 cm. Front zipper.
Composition: 92% polyester, 8% elastane.
Fabric weight: 390 g/m2.
Employee image creatively contributes to the development of the company's brand. To achieve the best results, personalise the uniform you choose:
– Choose the main colour of the clothing from the fabric colour palette provided. The upper and lower parts of the uniform do not have to be of one colour.
– Pay attention to the details: The uniform is comprised of lining, collar, cuffs, buttons, buckles and zippers. The main fabric can be combined with details of both the same or other colours.
– Create an impression of luxury with pleasant but optional details. A perfect example is a colour trimming.
– Play with accessories. Shawls, ties or belts may use secondary colours, or even create special fabrics, which can be used for brand symbols.
– Enhance brand identity recognition with badges or name cards.
– Create a more sporty uniform for Fridays or informal meetings. This is well served by a branded sublimated T-shirt.
Fabrics
For neoprene jackets and jumpers we offer single- and double-layer fabrics. The fabric composition can be selected individually or from our fabric list:
– 52% polyester, 37% viscose, 7% polyurethane, 4% elastane; fabric weight 400 g/m²;
– 92% polyester, 8% elastane; fabric weight 390 g/m².
Neoprene fabric can be single or multi-coloured on both fabric sides. The collection also contains neoprene fabrics made from organic raw materials.
How to create a uniform
We create individual uniform designs on orders with 50 pieces or more.